There are thousands of galleries to choose from when having an exhibition. Some you really want to avoid, while others are so popular that there is a greater chance of winning the lottery than gaining entry.
Vanity galleries, group exhibitions, vernissage… what does all this really mean, and why is it so important to know the difference?
There are many things to consider before an exhibition, so it is important to have some questions as reference:
Why are you exhibiting? Do you have something to convey with your art? What kind of media do you use? Where do you want to exhibit? Make sure the gallery understands your artistic style.  
Most serious galleries are concerned with development and income, and are happy to offer consultation in advance. This way you can go through your portfolio (yes, you should have created a portfolio that shows your best work) and figure out what will be your next step.
An exhibition is about more than just showing off pictures. Your vision must be clear. The audience will expect you to go in depth on the motifs and techniques, and what inspires and motivates you. They are there to have an artistic experience, and it is your job to deliver that.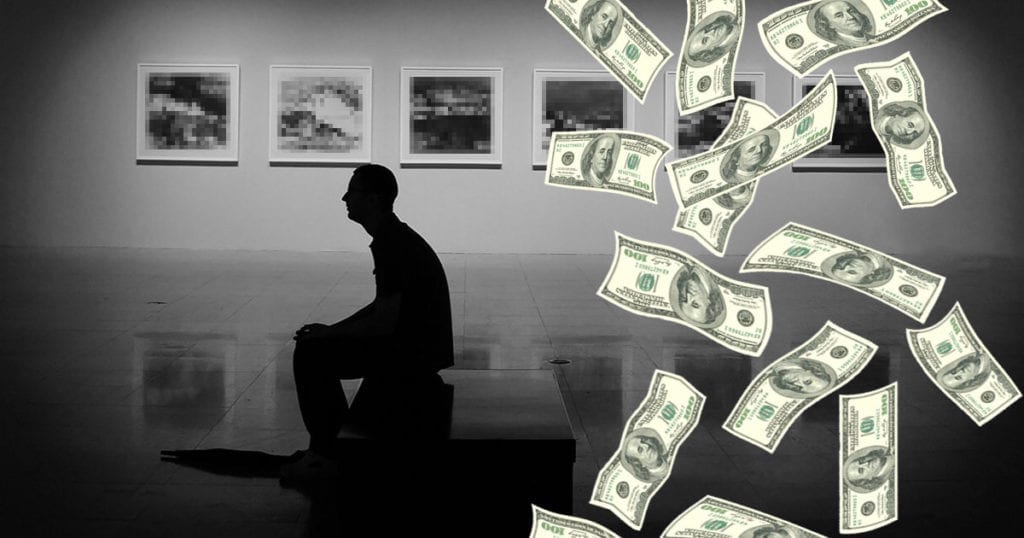 Vanity galleries is the terminology of galleries that charge a fee for you to exhibit (entrance fee), but don't work for you to get good results from the exhibition. These should be avoided!
If you pay an exhibition fee, you can demand that the fee cover more than just renting space. It can e.g. be advertising, marketing, newspaper coverage, etc. If the gallery does not offer anything more in its price, they have technically already been paid, and therefore don't need to do anything more for you as an artist. They have covered their expenses, while you're left to your own demise. And if you have to market yourself on your own, it can be quite a lot of work when you also have to prepare the artworks, arrange invitations and much more. You do not want be alone in this!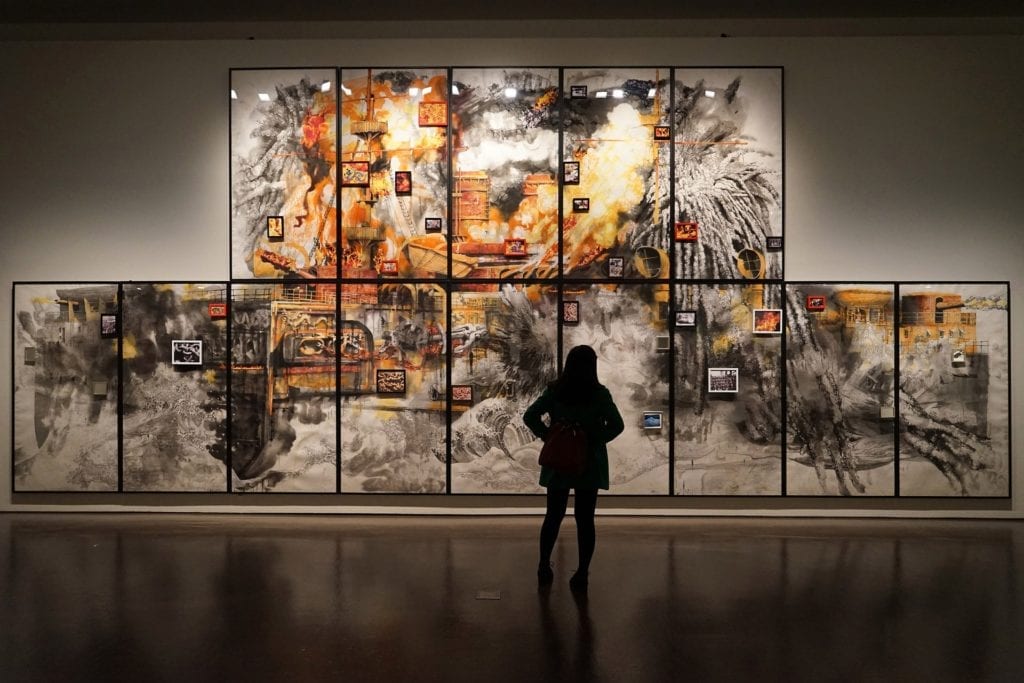 Traditional galleries works closely with their artists. They develop a collaboration with you and lift your art out to the market so you can both benefit from it - both financially and in terms of reputation.
There are, however, traditional galleries that charge an entrance fee, but they must not be mixed with vanity galleries. They include a lot in their fee which can be anything from marketing, advertising campaigns, reviews, and opening day with VIP invitation and much more. Traditional galleries often take a percentage of your sales (ranging from 10-50%), and this is positive even though the percentage may be high. This is because the gallery works hard to sell your art, as their income is based on the artworks actually being sold. They establish prices with you, and you should not be embarrassed if they set the price up more than what you are used to. A good gallery is well aware of market value and demand, and knows if the price reflects a likely sale.
But do not choose galleries just because there is an opportunity to exhibit! You should do research in advance to see if the gallery suits you. What kind of styles does the gallery focus on? What kind of audience goes there? Are you going to reach out to your customers by exhibiting there? Is it a good location and how is the gallery's marketing to other artists? You can get a lot of information by participating in other exhibitions they have and learn from them.
Collective or solo exhibition?
COLLECTIVE EXHIBITIONS can be fun to participate in as you exhibit with more people, which is likely to attract a large audience. It can be a learning process to see how other artists organize themselves, so you can pick up tips and tricks for later use. However, be aware that there will be a lot of focus on everyone, instead of you alone. You also have to pay attention as your peer may be pushing the price down to get sales, which can backfire on you. Spectators can develop expectations that they will get hold of cheap art, which can ruin favourable earnings.
SOLO EXHIBITIONS is more sought after if you want more focus on your own art. It's quieter, and the spectators who come there are already personally interested in you and your art. There is also a higher probability of attracting investors who are looking for new and exciting artists. You can concentrate on arranging everything so that your whole concept comes out clearly, and it does not drown in the noise from other artists.
This way, you will get more focus on what YOU want to convey with YOUR art.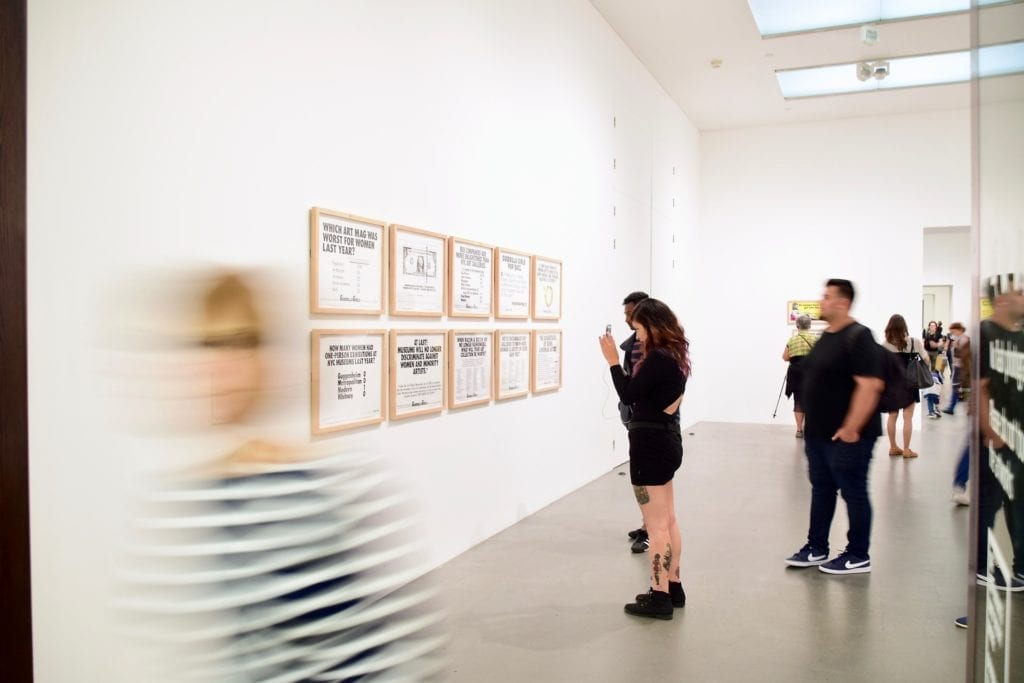 Once you have found a gallery that suits you, it's normal to open the exhibition with a vernissage. It's often a private viewing with an audience that receives invitations (VIP), which can consist of everything from journalists to bloggers and photographers. The point is that they should see the pictures before everyone else so they can make articles and other reviews of the exhibition, which paves the way for other interested parties the remaining time the exhibition is open.
It's not uncommon for food and drinks to be served, accompanied by atmospheric music that makes it all an artistic experience. The most important thing you can do is finish well in advance so you can evaluate your artwork one last time before they are exhibited. Make sure the canvas edges are pre-painted, order framing well in advance, don't exhibit wet paintings, and constantly check with the gallery that everything is in order with marketing and invitations.
And finally: Talk to the spectators and have fun!